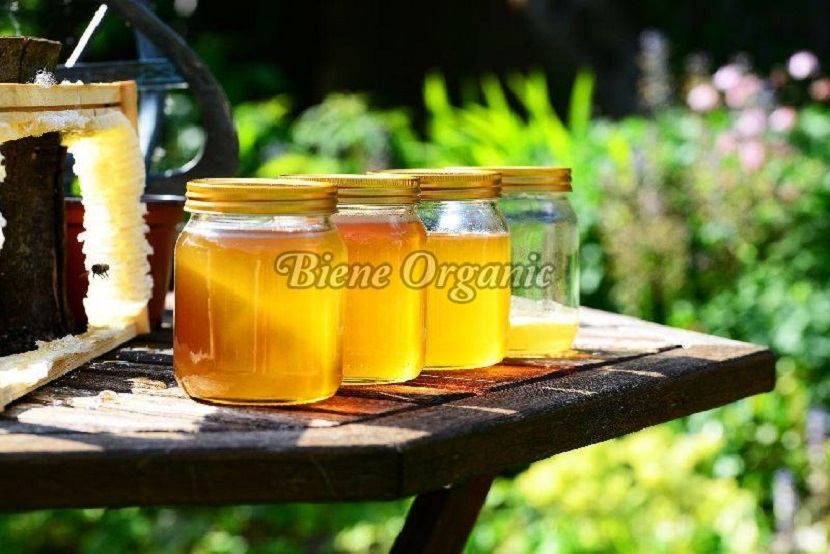 Honey is a sweet syrup that is nature's best gift to mankind, this natural sweetener is extracted from breaking the honeycomb, which is particularly nectar of flowers collected by the honeybees that are further stored in the honeycomb by the bees. For ages, it has been used for its medicinal properties as well as for its health-boosting properties. In fact, honey is so pure and healthy that's why as a tradition, it is the first sweet thing given to a newborn baby.
Honey is available in the market in various forms like raw, organic etc. Raw honey is the purest form of honey among all which is basically unprocessed, unfiltered and unpasteurized. However, the regular honey which is highly sold in the market is filtered, pasteurized and processed to change its texture and color along with some additives in order to increase its shelf life and make it suitable for commercial purposes. During this process, some of the nutrients get destroyed which makes it unsuitable for daily consumption. The best thing about raw honey is that it has much higher nutrients in comparison to any other form of honey.
This golden thick and natural sweetener is one of the healthiest and pure alternatives to sugar and has been an inseparable part of our regular diet. Most of us must be wondering what makes raw honey so healthy?
Soothes and heals sore throat and cold
Honey has cold suppressing and anti-inflammatory properties which makes it a magical home remedy for treating cold and cough. Adding a tablespoon of raw honey with turmeric, ginger and tulsi leave in lukewarm water to make your herbal tea can definitely help in keeping the seasonal diseases at bay.
Works well on skin and hair
Due to its antioxidant properties, raw honey is an essential component in most skincare products. It helps in nourishing your skin by improving skin elasticity and regenerating cells which gives you soft and supple skin.
Helps in fighting digestive issues
Digestive problems like diarrhea and stomach ulcers can be treated by consuming raw honey as it acts as a prebiotic which increases the good bacteria in your intestine. Hence, it helps in improving the overall gut health.
Helps in weight loss
Take honey with lemon and lukewarm to make detox water and drinking it on an empty stomach helps in burning fat easily. Adding this drink in your diet helps in managing your weight effortlessly.
Heals wounds and cuts
Raw honey has antibacterial properties which help in reducing the effect of infection caused due to germs and acts as a healing agent for wounds.
You can use raw honey in various ways like adding it to your smoothie, desserts and other drinks to reap all these benefits. In the present scenario where people have become more conscious of their health, adding raw honey in your diet can improve your overall well-being. There are several Raw Honey Manufacturers in India. If you're interested in trying the best quality raw honey, buy it from a trusted local producer.