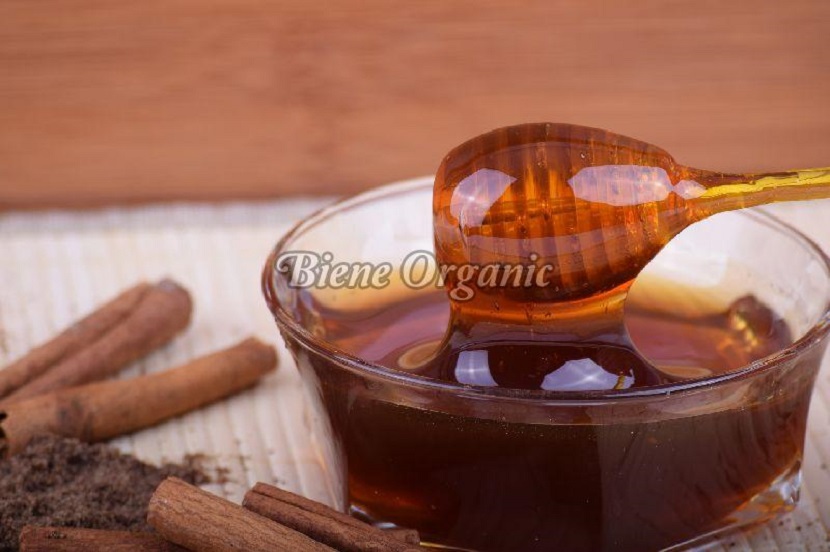 Organic honey comes straight from the beehive. The beekeeper will usually filter the honey to remove small remains and bugs which includes pollen, beeswax and parts of dead bees as well. Organic honey will have a FSSAI certification stating that the beehive is chemical-free and doesn't have any artificial adulterations in the processing. The texture of organic honey is thick and opaque with a cloudy yellow colour as it is not processed like regular honey. The availability of organic honey is comparatively less than conventional honey, which is why you need to pay extra bucks in order to get authentic organic honey.
There are some quick and easy ways to add honey in your routine-
Flavorful Honey Tea: Starting your day with a cup of honeyed tea is definitely healthy. Ditch your normal tea by adding 1-2 teaspoons of organic honey into a cup of green tea or black tea. Sipping this delicious tea in the morning can help you clean your stomach and keep you boosted for the rest of the day.
Ginger Honey Lemonade: This lemonade is a healthy cold beverage you can consume to reinvigorate yourself at any time of the day. You just have to boil 2 cups of water with a few slices of ginger, lemon juice and some amount of honey (as per your taste) for 10 minutes. Strain it after it comes to room temperature and refrigerate until cold. You can even add some ice cubes while serving it.
Salad Dressing: Turn your boring fruit salad into a delectable dessert by dressing it with pure organic honey. It is delicious as well as a guilt free meal to satiate your sweet tooth.
Smoothies: For those who love to have smoothies in their breakfast, adding honey is a blessing which makes it tastier and healthier.
Organic honey being a natural sweetener comes with a series of health benefits because of which it is considered to be the superfood.
Consuming homemade drinks with honey boosts your energy and prevents fatigue.
Drinking honey in lukewarm water in the morning improves your metabolism due to its anti-inflammatory properties which leads to weight loss.
Presence of antioxidants and anti-viral properties in honey treats cold, cough, sore throat and flu.
Honey also acts as a natural moisturizer on your skin if you apply it with turmeric paste to give you glowy skin.
Honey is unquestionably a delightful item for consumption, which is loaded with nutrients and antioxidants. Even though honey is a natural product, which can be found generously in nature, it is so challenging for the customers to get genuine quality organic honey as most of the honey available in the market is adulterated with sugar and rice syrup. But when you buy from the leading organic honey exporters in India you really don't have to worry about whether the honey is pure or not because for them purity is the highest priority. Get a bottle of pure Organic Honey from them which is sourced directly from the local bee farmers in India. It is more than just a consumer product, it's an initiative that backs every local beekeeper by organic honey exporters in India.
Final Words
Most people in India use honey on a regular basis considering its nutritional value, potential health benefits and medicinal properties. But they never realize that the honey they consume can be just a processed sugar syrup which may cause some long-term and short-term health issues. Therefore, it is recommended to buy a bottle of organic honey in its original form from a trustworthy supplier.